By the end of 2012 I will have backpacked through almost 100 countries, over the course of 6 years or so. It's been a hell of a time, and I well and truly consider myself a seasoned backpacker. I But before I get too high on my horse here, I'll say this – I try to never travel without a guidebook.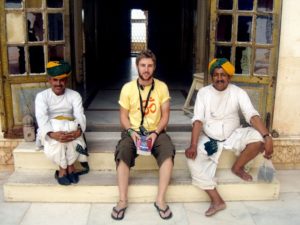 I'm pretty bored with hearing about long term travelers (and short term ones at that) thinking they're too cool to travel with a guide book. They think they're above it, they know so much already yada yada yada, whatever.
I'm well aware guide books are far from perfect but in all honestly I'm rarely without one. Here are the pros and cons of carrying a guide book when you travel:
CONS:
1) ON THE BEATEN TRACK: You run the risk of getting stuck on the tourist trail, same foreigners, same conversations, same drinking games every night. Are you really discovering the real country you're in?
2) OVERPRICED: Places that get listed in the Lonely Planet, Rough Guide, Frommers etc automatically hike their prices, rendering most of the bars, restaurants overpriced and under serviced.
3) ROMANCE: You lose a little bit of the romance of traveling by carrying what is in effect a big old safety net. There's a lot to be said for getting lost, ending up somewhere you didn't plan to go and with your guidebook, the chances of that happening are quite slim.
PROS:
1) SIGHTS:You'll never miss any of the major sites you're in. There's nothing worse than leaving a place only for someone to say "Wow, you were in 'X', did you see…." and you have to say 'no'! With a guidebook, you can be sure you'll be informed of every major site.
2) PLANNING: I'm not a major travel planner at all, quite the opposite in fact however I like to have a vague idea about how long I should spend in each region or country. With a guidebook you can pencil in dates, knowing how long transport takes, what sights to hit up etc.
3) BACKUP: I advocate staying away from the restaurants and hostels from guidebooks (see above) however when you arrive in a new place, by all means go and find somewhere better than where the guidebook suggest BUT it's great to have a phone number of a hostel just in case you're screwed, or its super late at night
Personally, my guidebook of choice is lonelyplanet. I love them, love their layout, love their writers, you can buy them chapter by chapter for your iphone or kindle but I still prefer the hard copy. Hope this helps make your decision about whether you too should travel with a guide book! Happy travels!