Are you looking for a holiday that has a little bit of everything: cultural exploration, incredible food and wine, gorgeous scenery and of course, a bit of romance? Whether you're backpacking or taking your honeymoon, France is a great destination for all types of travelers. There is so much to see and experience in this diverse country, that you'd need years to do it all. So take some of our tips and you'll be well on your way to an unforgettable trip.
Take your time in Paris
When you're in France, you know you have to experience one of the most famous and glamorous cities in the world! Paris deserves a few days of your time at the very least. If you aren't working with a super high budget, try renting an apartment here from Air Bnb. Spend your days strolling along the River Seine, peeking into bookshops and snacking on crusty baguette and flavorful cheese. And don't miss the chance to take a nighttime boat ride to see the Eiffel Tower all lit up in her glory!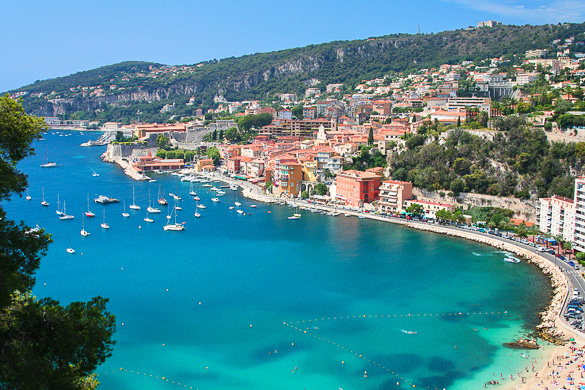 Explore the south of France
The south of France has a completely different vibe from the rest of the country, the perfect place for a laid-back, sunny beach holiday. You can take Rail Europe from Paris to Nice to explore this gorgeous region. Here, you can enjoy fresh seafood, crisp white wines and incredible coastal scenery and white sand beaches.
Saving money on food
While you'll definitely want to experience the French style of dining, you can easily blow your budget by going out to fancy restaurants every night. Luckily, the cheapest eats in France are often some of the best! You can make a great picnic meal from a baguette from the market, paired with fresh cheese, fruit and a bottle of local wine. Bring it to the riverside or park and you've got yourself a true French experience for a fraction of the price of a restaurant. That being said, you also don't want to miss out on the French specialty of escargot in garlic butter!
Don't miss the north
While many travelers stick to Paris and the south, you'll miss out if you don't experience the northern region of France. Here you'll find rolling hills, gorgeous farmlands and quaint towns to explore and experience local culture. Learn about the history of the north in Normandy at the fantastic museum there. And travel to the city of Lille for a charming town experience, great eats, and eclectic architecture.