Hey Aspiring Backpacker fam, I find that money is always the first excuse for not traveling. I am just as guilty as the next person when it comes to this. So I decided that there is never too much writing or information on how to travel cheaply. Some of what will follow you may have heard of before and some might be a great new strategy for you to use. If you're lucky you may even be able to make a little cash while you're on the road.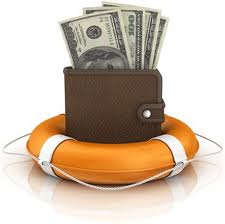 Finding Work and/or Volunteering
This is something I find can be the best way to travel. It turns your trip into something more than just a vacation. A fan favorite amongst many travelers and us, here at Aspiring Backpacker, is teaching english. There are many different levels of teaching english abroad. It can be very official if you plan to go somewhere and stay for a long time or it can be very unofficial, paying you just enough to fund your next trip. Gapyear.com is a UK based site that has a ton of great options for long term or short term placement.
Where to Stay
Hostels are the first thought for most people when they think about cheap places to stay while traveling. This is true and I've utilized hostels because they are cheap and the overall experience is a good one to have. But they aren't the cheapest options out there. Couchsurfing is a great option that could save you hundreds if not thousands on your travels. Its also an awesome way to meet some cool and interesting people. Another option as cheap as couchsurfing is Wwoof'ing. World Wide Opportunities on Organic Farms is a great hub of farmers that are looking for volunteers to help on their farms. This generally means picking some sort of crop for an agreed upon number of hours. In return you get food, a place to stay, and first hand knowledge about organic food. These are two great options for people that are on the move.
Transportation
This is most often the most expensive part of the trip, especially when backpacking and traveling around from country to country. It's all about finding the best deal when looking for a flight. I like using www.hipmunk.com. It shows all flights from cheapest to most expensive, popular airlines to less known airlines, and it also has a really cool ranking system for what they see as the best flight. They have what they call an agony meter, it factors in price, length, and layovers to determine which flights are the most convenient. A good strategy if you have to take a long flight (say from New York to Brussels) and a lay over is necessary, take the longest one. A twelve hour layover can be enough time for you to have some fun in a city you otherwise may never have gotten to. Also look into credit cards with flyer miles bonuses, you may get pretty far for free! Once on the ground, public transportation is the way to go. Use local buses and trains to get around the city, this will save you a ridiculous amount of money. Taxis are crazy expensive in most places and I try to avoid at all costs. Although sometimes, late at night in a city where you aren't sure exactly where you're going and the guys in the subway are sketching you out, it may be a good idea to bite the bullet and take a cab. They're are also lots of buses that run between countries, this will take some research on your end to find, and they tend to be much cheaper than planes or trains. Another cheap source of travel is car pooling. Sites like www.carpoolworld.com set people up who are going on similar trips so they can split the cost of travel. If you are looking to get from Melbourne to Sydney, you're likely to find someone making the same trip with a seat for you in their car.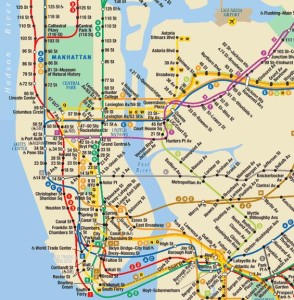 While some of these tips may not seem to be the most conventional, they can keep your wallet a little bit fatter while trekking the world. And in my experience, the more unconventional the more fun it usually turns out to be!
–Nick