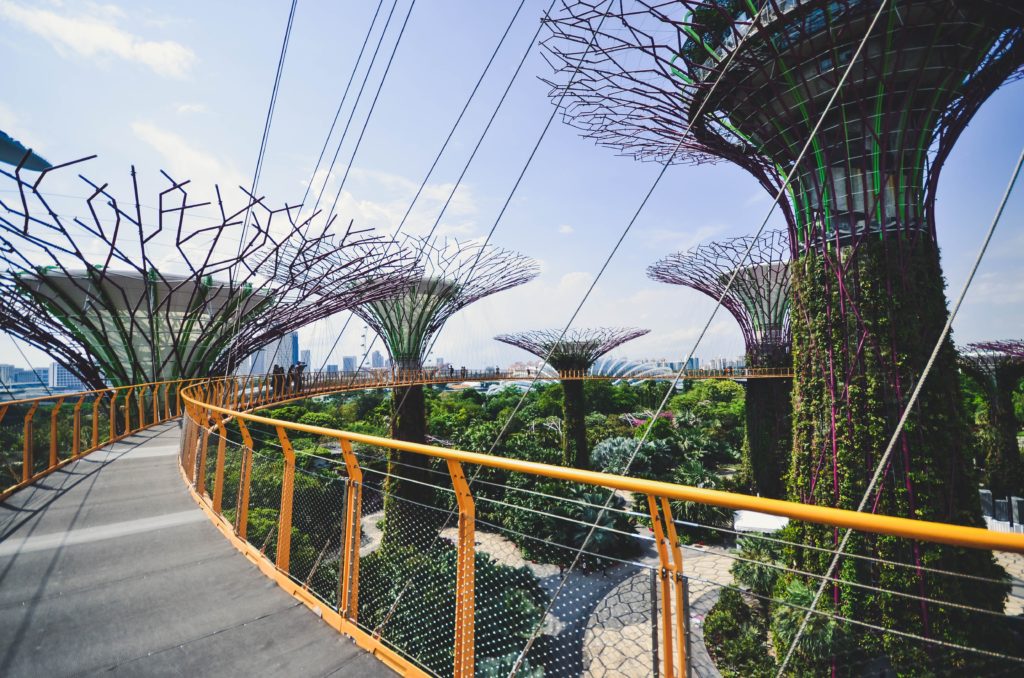 An astounding 9.2 million people visited Singapore in 2018, according to Singapore Tourism Board. In addition, those tourists visiting Singapore spent an estimated $13.4 billion. Home to some of Asia's most stunning architecture, Singapore's multicultural population paired with its tropical climate makes it a popular destination for any type of traveler. Both backpackers and elite travelers alike will enjoy all the unique sights and experiences that Singapore has to offer.
An Easy and Budget Friendly Commute
For many, traveling abroad to foreign destinations looms with the fear of overwhelming costs. Business Insider suggests that one of the safest and cost-effective ways to travel and combat this fear is to get an airlines travel credit card. Getting to Singapore won't break the bank with so many available budget friendly airlines and travel cards that reap in rewards.
The convenience and rewards go beyond that. Once you fly directly to Singapore, the country's EZ Link card is a contactless card for streamlined payments that allows you to easily use public transportation and rail system. Using the card offers cheaper fares than paying with cash or change, and takes up less space and weight in your wallet which is a plus for backpackers who are cautious about the weight in their bags.
Top Sights in Singapore
One of the most iconic and famous tourist destinations in Singapore is the Marina Bay. A resort with an hotel, museum and even a shopping mall, this destination offers an experience for all. At the top of the hotel is an observation deck and infinity pool offering one of the most remarkable, luxurious views of the city. In the midst of this luxury, however, you can cut costs by opting to have a fellow tourist take a photograph of you instead of paying the $50 charge from the hotel.
Singapore's various gardens are also some of the most beautiful sights the country has to offer, even receiving an UNESCO World Heritage nomination. Whether it's a quick walk from the Marina Bay to the Gardens by the bay, or the Botanic Gardens and the National Orchid Gardens, Singapore's lush cultivated landscape is a sight to behold. In the midst of the city modern landscape, anyone looking for a budget-friendly experience can walk through these green gardens which preserve some of the country's heritage and history.
With so many travel perks and airline cards and the ease of public transportation in the country, it's easy to be a modern day backpacker in this worldly destination. The balance of modern luxury with historic gardens make Singapore a perfect destination for any type of traveller.