Travelling is a wonderful thing, which for many people can mean the start of something new and exciting. Unfortunately, many people are put off travelling as they think that it means leaving their education behind. The great news is that this simply isn't true.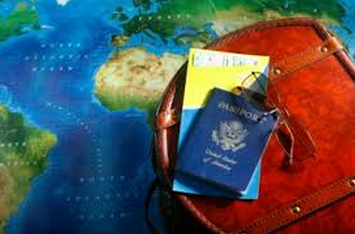 With the advent of online universities and invaluable learning experiences on the road, there are a whole host of ways in where it's possible to combine travelling with study. Here, we look at a handful of top tips for scholars on the move.
Look out for book exchanges 
Books are the key to education and, luckily enough, they tie in perfectly with travelling. When you hit the road, there's never a dull moment, but it can help to have something good to read for the long journeys which are a perfect time to brush up on your studies.
For obvious reasons, it simply isn't feasible for you to take your entire reading list away with you. To avoid having to re-read the same material over and over, you can use book exchanges to maximise the size of your library without adding weight to your backpack.
Look for help 
There's no shame in asking for a little help when you've got a lot on your plate. As well as corresponding with your course mates who are at home, it's possible to get some more hands-on help with the work you need to be doing for college or university. Custom Coursework writing by Ivory Research can be a huge help to those on the move.
Get talking 
Just because you're away from university doesn't mean there won't be any engaging conversation focused on your studies. When you're travelling the world, it's not unusual to bump into travelling scholars with in-depth knowledge on a range of subjects. Chatting to people in the know can be just as helpful when you're travelling as it is when you're in the seminar room.
There are also a number of high-quality accredited courses available online for the distance learner which are great to take advantage of; virtual classrooms can be ideal for any backpacker who wants to broaden his or her horizons and Ivory Research can help ensure assignments get completed on time.
Set time aside
Much of the beauty of travelling lies in its spontaneity, but that's not to say you can't allow yourself an element of routine. Allocating a little time here and there to study can be an extremely helpful way of staying focused amidst all the excitement of seeing new places and meeting new people. If you're able to set this time aside, you'll find it easier to enjoy yourself when studying is complete.