Every country has a million and one things to see and do, but we all live in fear of rocking up to the next country only for some pug-nose twat to say "Hey, so you didn't check out XXXX?! That's the coolest thing there, you really missed out"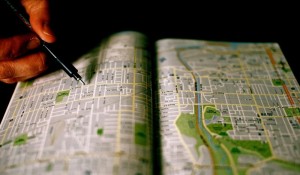 It's the worst, so don't let it happen. So I'm not a huge fan of planning but I do make sure I never miss any major sights, festivals, activities – and I can make sure of it in 3 easy steps. I do this every time I get to a new country/city, check it out and follow suit:
1)   Guide Book:
Loyal readers of the site will no that despite the fact I'm a full-time traveler, I certainly don't think I'm too cool for a guide book. The Lonely Planet is my weapon of choice. Don't follow it religiously but certainly check out the 'sites', 'festivals' and 'entertainment' sections of each place you go.
2)   Wikitravel:
It is what it is. Wikipedia for travelers, with information for even the most obscure places, and it's growing every day. Give your new place a quick whirl on here, read up and you'll be all set.
This is a travel forum for the sort of people who don't use forums. If you wanna know what's the best way to get from Yemen to Oman, this is the place to check first. If you need to know how to get from Kazakshtan to Azerbaijan, thorn tree's your boy. 'Real' travelers use this, and they've been everywhere! Check it out.
My favourite train spotter has got info on transport around the whole world, especially trains. I don't mean a little bit of info, this man has got exact prices, times, train numbers, journey impressions – he's a fountain of train knowledge. In fact he built the fountain and swims in it daily, naked. If you need to get from A to B, this is where you need to go.
5)   Travel Blogs:
On google you can actually search only blogs, so if you're fed up with a**holes trying to sell you sh*t in the first 10 pages of google everytime you google something, check out the bloogers, they'll tell you how it really is.
That's it folks, it's got me through more than 60 countries around the world, and I'm sure it'll get me through another 60 in the next couple of years too! Happy travels!