Kilimanjaro isn't the only challenge in Tanzania. If you're an adrenaline junkie or just want to get your pulses racing a little, then we've found nine thrilling outdoor activities just for you.
Surf's up!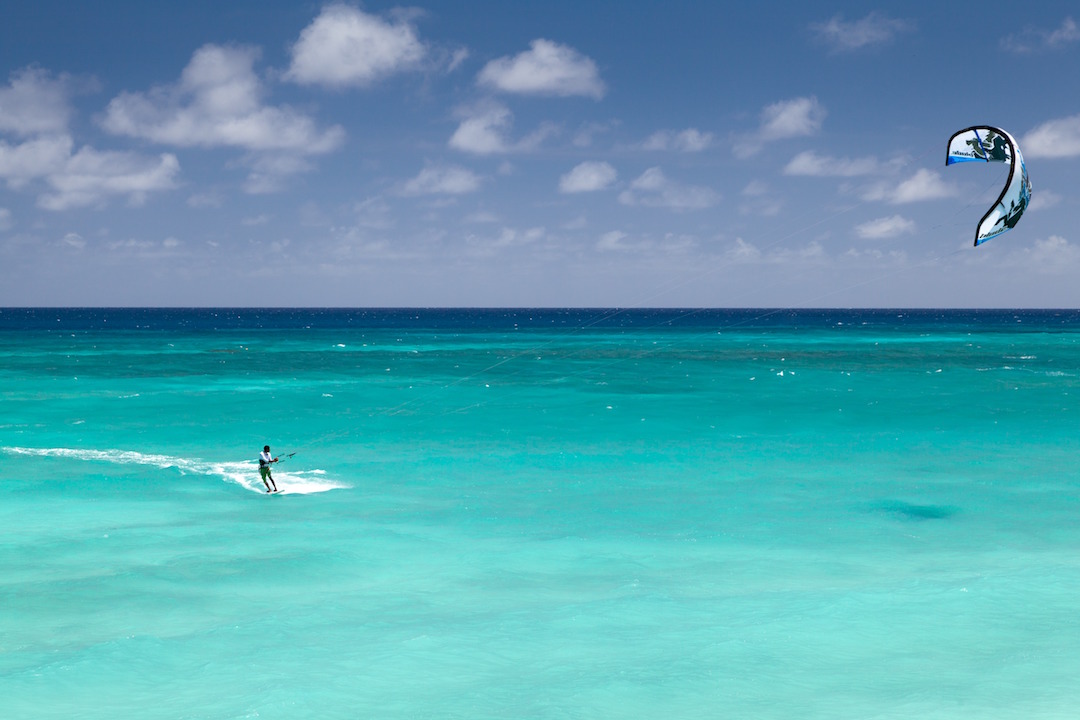 Fancy riding those waves? Then try kitesurfing at Jambiani, a tiny fishing village on Zanzibar's stunning east coast. The sandbank-enclosed lagoon is purpose-built by nature just for beginner kitesurfers, and you have a choice of reputable schools to teach you. The breeze is perfect for windsurfing, too, and when you're not in the ocean you can zone out at one of Jambiani cute little cafes or, if you have a bit more energy, head off to lively Paje nearby.
Countryside quad biking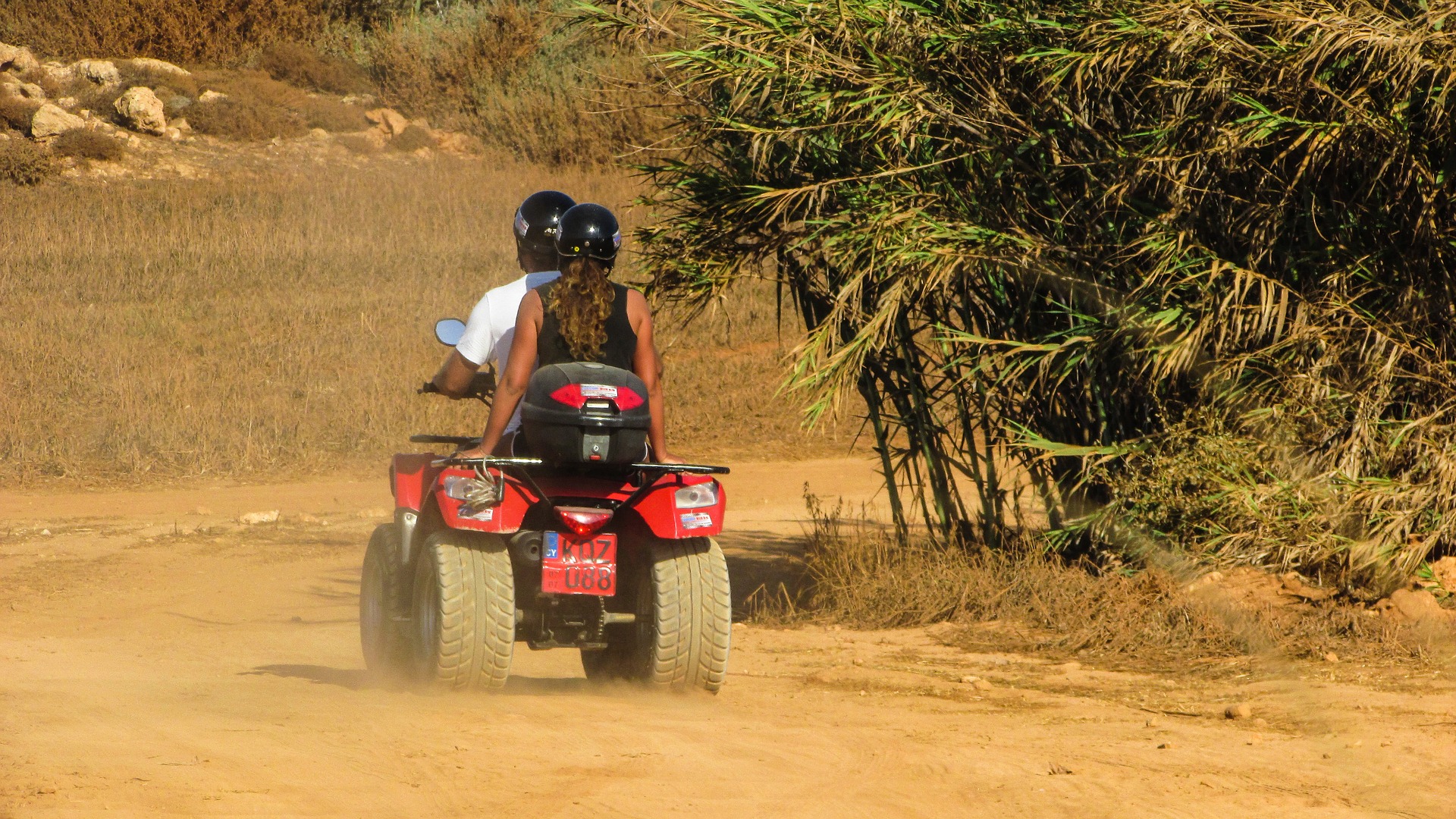 For those of you who want something a little different, quad biking along the country trails around Lake Tanganyika is a perfect day out.  Bike through beautiful countryside, stopping for a cheeky beer or coffee in unspoilt villages and finish your day with some freshwater diving in the Lake.
Bike Safari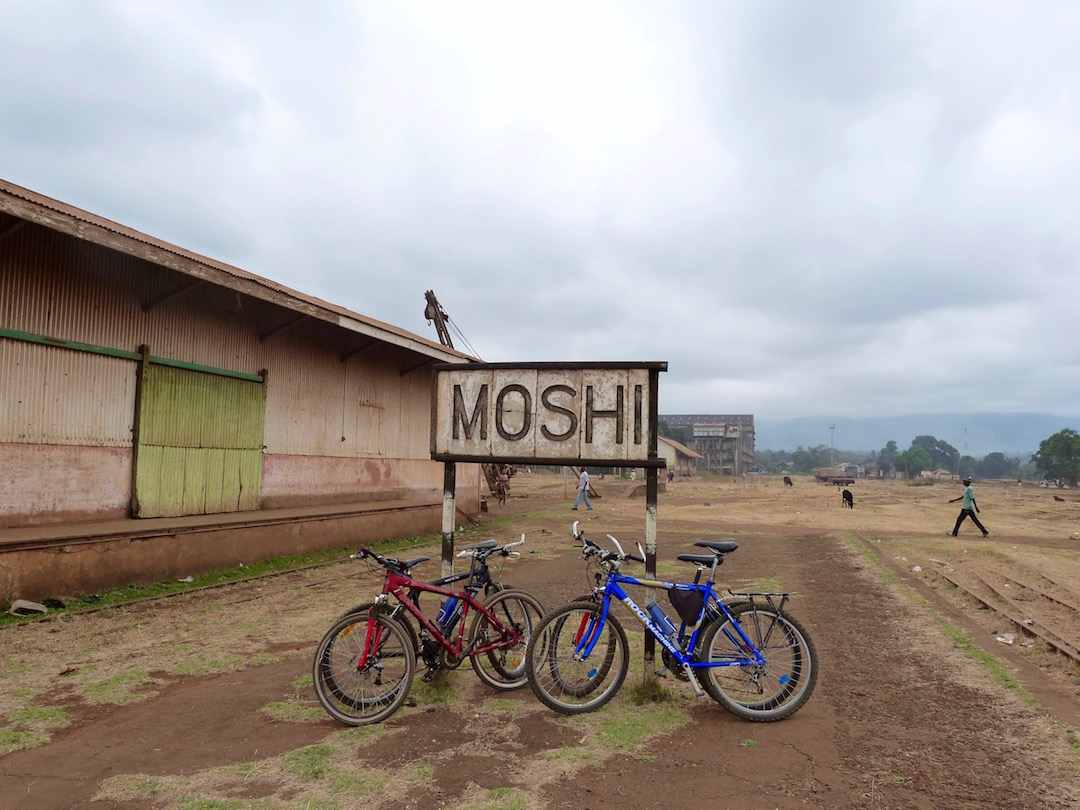 If you'd prefer a more sedate ride but with lots to see, then book a bike safari. Tanzania by bike is an unforgettable challenge, especially around the rocky paths of the Arusha National Park or the wildlife trails around Lake Manyara. You'll cycle past herds of zebra and wildebeest, keeping your eye out for giraffe and ringing your bell to warn the smaller animals that wander along the trail.
Horseback safari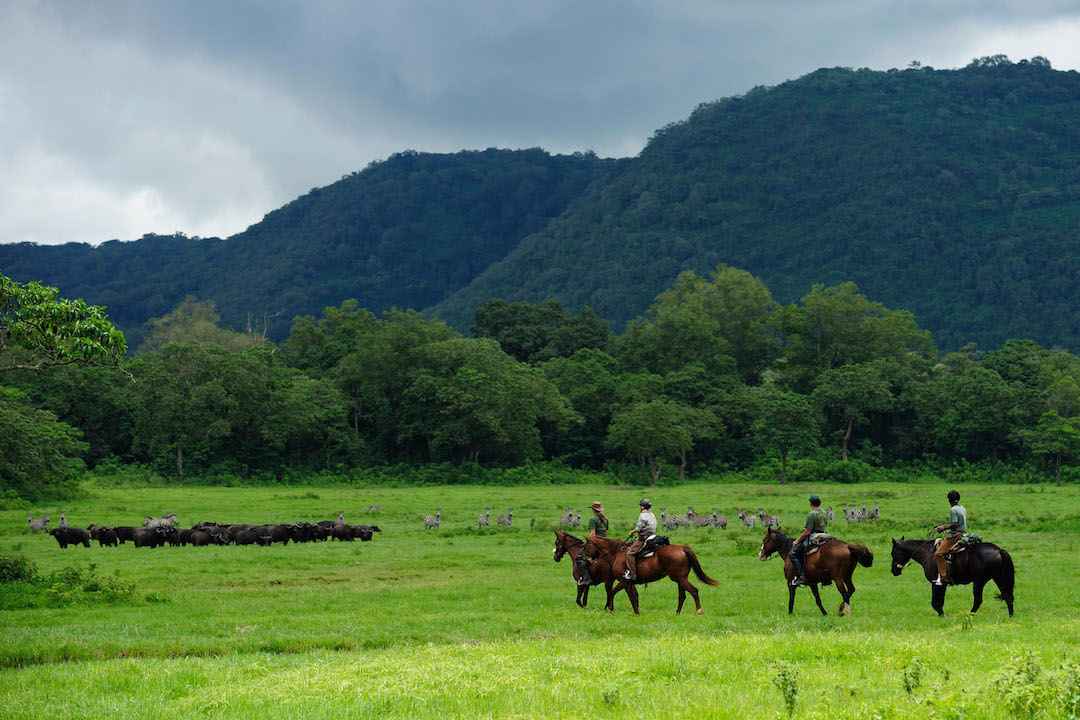 Source: Makoa Farm 
For horsey people and normal people alike, Tanzania by horseback is a treat. Horseriding is available in most places across Tanzania, including many of the parks including Arusha, Manyara and Lake Natron. You can choose just a couple of hours' ride, a whole day out or even a horse-safari-camping combo for a real back-to-nature adventure. Choose an expert tour company and you'll enjoy the peace of the landscape, away from the revving engines of jeep safaris. You'll be matched with the horse that's right for you, or rather, each horse will be matched with a traveller that's right for it!  
Hot air ballooning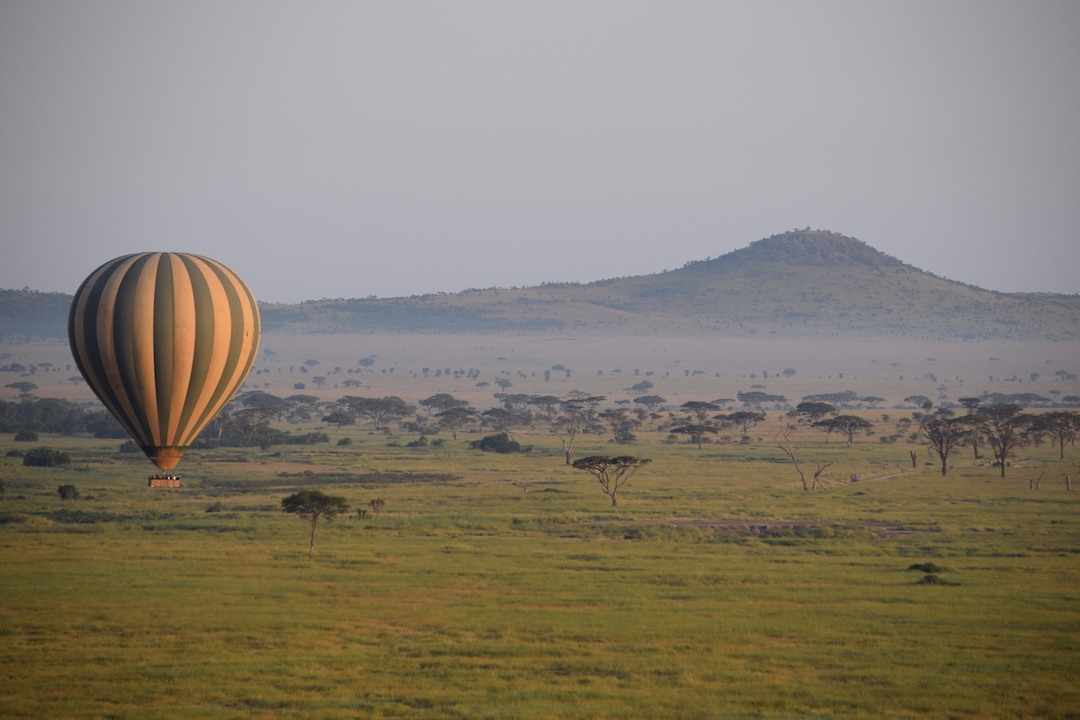 Source: Serengeti Balloon Safaris
Imagine floating above the magnificent landscape of the Serengeti in the pinky apricot stillness of an African dawn. With no power lines or fences, ballooning in the Serengeti is a safe and spectacular adventure with a unique perspective.  From above, you'll really get more of the measure and scale of this stunning landscape. With only the gentle sound of the creaking basket (with a blast from the burner every now and then) to accompany you, you'll observe Tanzania's rich wildlife going about its daily business. It's a delight for all the senses.
Snorkelling & Diving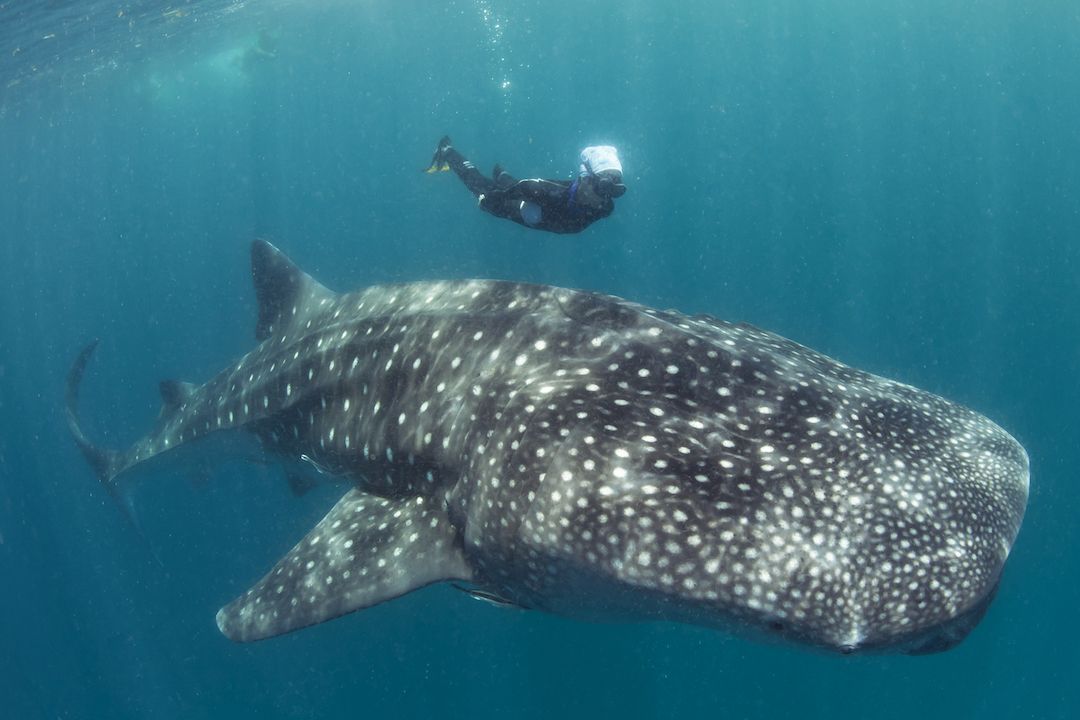 Source: Simon Pierce
The waters off Tanzania's east coast and around Zanzibar are famous for their clarity and so are perfect for snorkelling and diving. Don't worry if you're a beginner as there are plenty of safe dive schools that offer tuition. Head for the coral reef and steep dive walls near Pemba Island, one of the best dive destinations in East Africa. Even more spectacular is Mafia Island, a gorgeous jewel set in a well-managed marine park with a truly diverse ecosystem – estuarine, marine, mangrove and coral reef. Offshore at Kilindoni Harbour you could spot (and even dive!) with whale sharks, those beautiful 8m long gentle giants.
Chimp trekking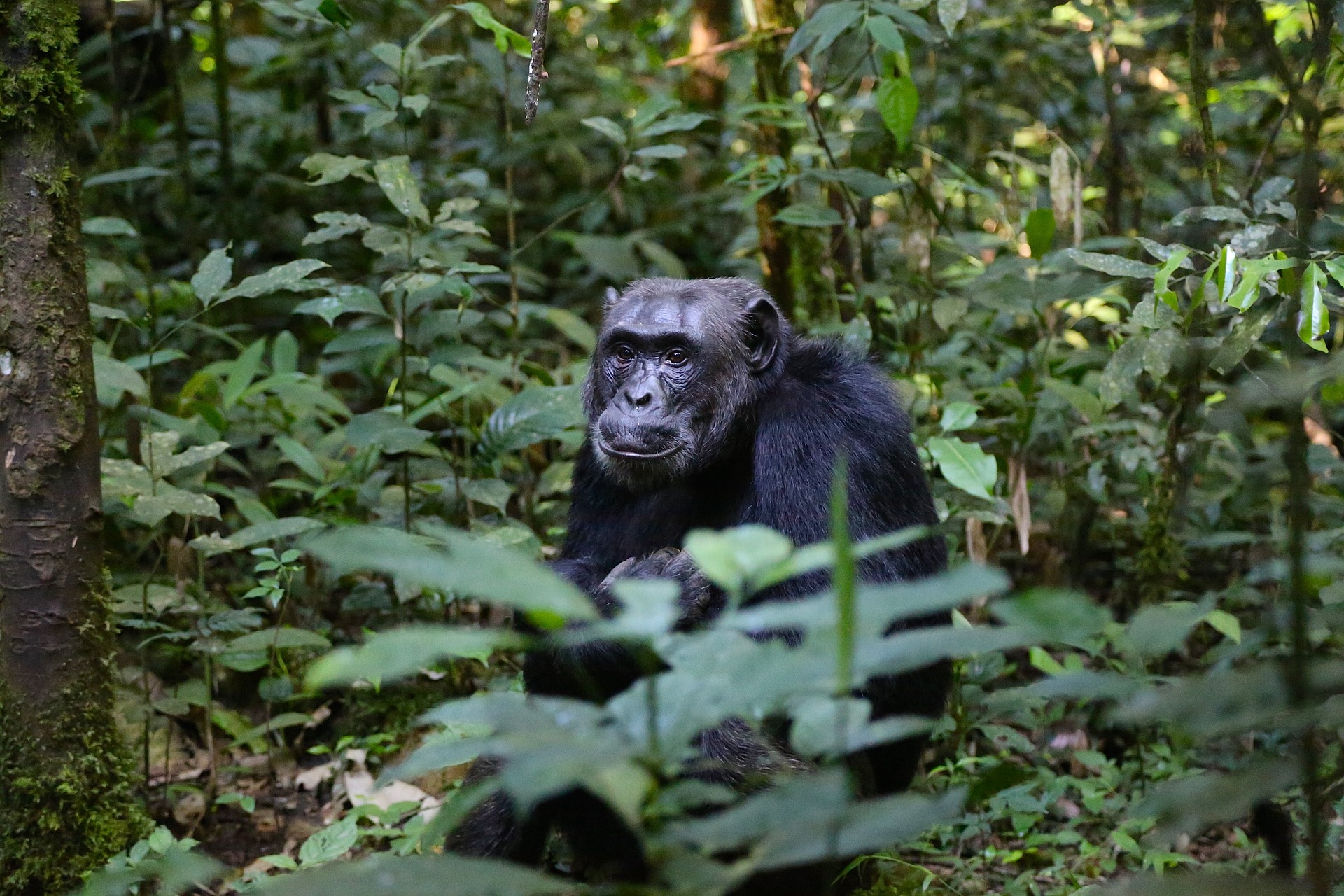 Near to Lake Tanganyika lie the Mahale Mountains, clad in misty forest and home to a very healthy population of chimpanzees. Take a chimp trek and you'll get up close and personal to these beautiful creatures who are only a notch of DNA away from us. The chimps aren't tame, rather they are habituated which means that they are used to people and happy to carry on with their normal lives while you watch them play, groom, argue, eat and sleep.  And on the way, you'll meet with a whole host of other mountain forest mammals.  
The classic safari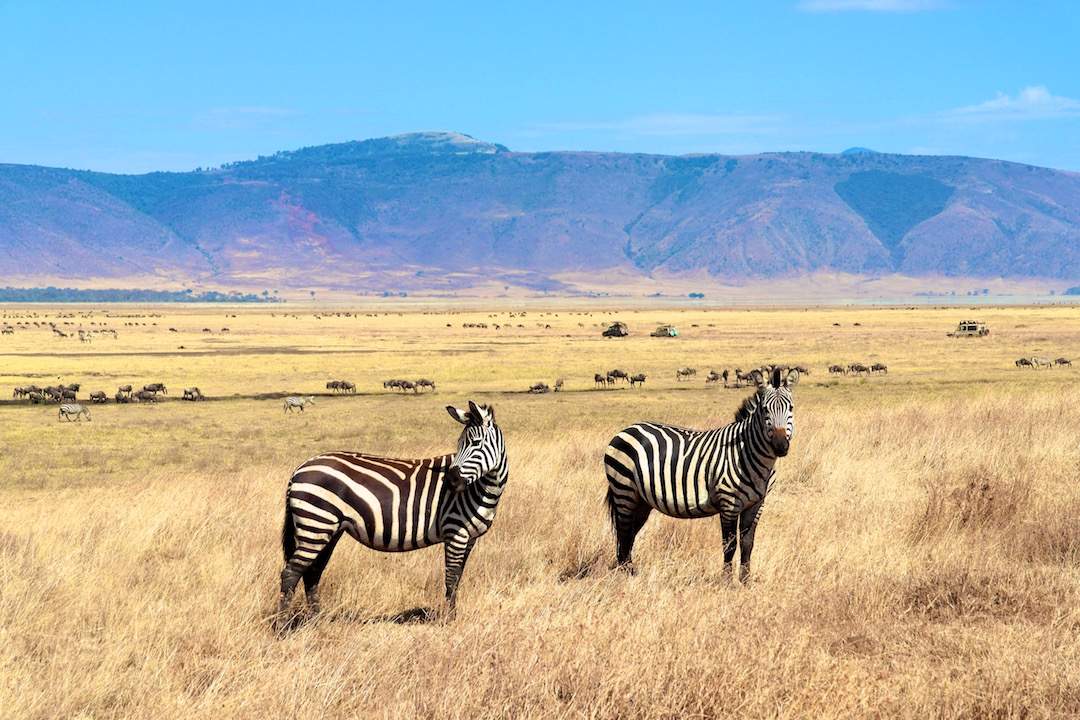 The variety of wildlife in Tanzania is breathtaking, and it's the big reason for Tanzania's popularity amongst safari nuts around the world. The more famous areas are the Serengeti, with the spectacle of the Great Annual Migration of wildebeest and zebra, and the stunning World Heritage Site of the Ngorongoro Crater. But there are lots of other, smaller parks dotted around Tanzania where a whole host of wildlife thrives. If you're cash rich, cash poor or time poor, there's a safari for you. The lesser-known parks tend to be cheaper and you can choose safaris that last a day to a few weeks. Just make sure you choose operators who have a good reputation.
Mountains and volcanoes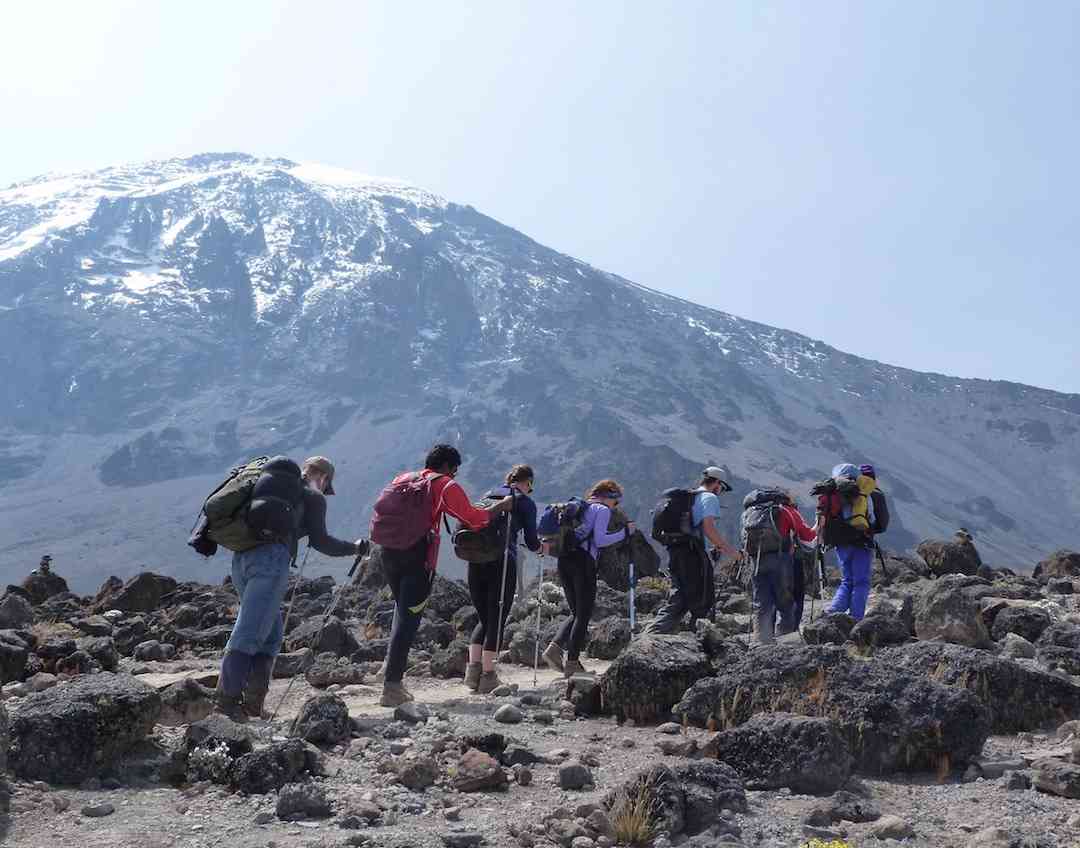 We've saved the most exhausting activity until last. Kilimanjaro is the most famous, and the highest mountain in Africa, and it's a five to nine-day exhausting trek to the summit through a rainforest, mountain forest, alpine heather, ice fields and finally a crater rim in pitch darkness.
But Kilimanjaro isn't the only mountaineering challenge. Her sister mountain Mount Meru is just as challenging and certainly less busy. You'll get the same awesome views and sense of achievement. And if you're a volcano fan, head north to Oldoinyo Lengai, an active volcano which produces highly fluid lava that creates a rich and fertile landscape that's a stopping point for the wildebeest during their Great Migration. It last erupted in 2008 but it's still oozing lava. It's a remarkable 12-hour climb, starting in darkness at midnight, trekking through the night, with dawn unfolding as you climb. At the summit in early morning sunshine, you can enjoy the sun reflecting on the saltwater flats of Lake Natron and the view towards Kenya beyond.
About Viva Africa Tours
With Viva Africa Tours you can choose to tour in small groups or independent private travel. We're based in Moshi on the slopes of Kilimanjaro, we're a perfect centre for a tour of Kilimanjaro, but that's only one adventure of many.