Exploring secret caves, swimming in crystal clear water, and relishing views above the treetops is what's in store on this island of wonder. Book one of the Virgin Gorda villa rentals for groups and families and traverse through these four national parks for a trip of discovery and unmistakable beauty.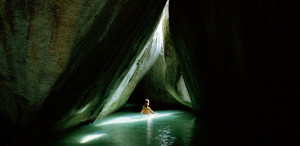 The Baths/Devil's Bay
Easily the most popular attraction on the island, the highlight of The Baths is the immense granite rock formations, up to 40 feet in diameter. These batholiths were formed by volcanic eruptions, which caused molten rock to seep up onto previously existing volcanic rock layers. Hidden rock pools and caves can be found underneath the giant boulders. With crawlspaces and secret areas, it is great fun to explore! From the peak of The Baths, a fifteen-minute hike (or swim) through and over the boulders will lead you to the sandy, tranquil beach of Devil's Bay. Swimming or tanning on the beach are popular activities.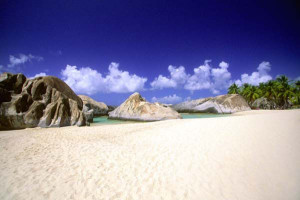 Spring Bay
East of The Baths is the superb Spring Bay, a sandy expanse speckled with boulders.  Popular with couples, prepare a picnic and claim a secluded spot for a romantic outing. The water, some of the clearest in the British Virgin Islands, makes snorkeling an ideal activity.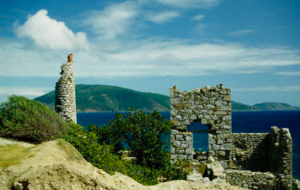 Coppermine Point
A remote spot on the North side of Virgin Gorda, Coppermine Point is windswept, with endless views of the Atlantic Ocean below. Just declared a park 10 years ago, it contains the remains of a 19th-century copper mine built by the Cornish. Perched on a precarious cliffside susceptible to hurricanes, there is fear that it could be swept away. Currently a protected landmark and tourist attraction, there has been talk to reconstruct the site.
Gorda Peak
Gorda Peak showcases one of the finest examples of dry forest on the island. Albeit small, it contains an unusually high percentage of rare and endangered species. Close to the peak is a lookout tower, which can be accessed by two trails that slice through the national park. The main trail provides the most direct route, while the second leisurely guides you through the forest before ascending to the summit. You'll be rewarded for your climb by gorgeous vistas of the North Sound. Come during sunset for a breathtaking experience.