Miami is an amazing city and everyone should visit it at one point in their life, but what if you could only spend one day there? What to do in Miami in one day is a very difficult question, but one that we will try our best to cover below, so read on to find out more.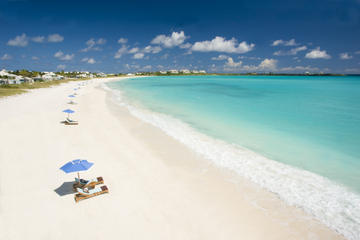 Eat Cuban food
Cuban food is a must when visiting Miami and is a highly competitive business with about a third of the population of Miami coming from the small island. Cuba is a melting pot of people and culture, and has picked up some truly delightful food from the nearby Caribbean islands. Some great dishes to try are Ropa Vieja (stewed beef served in a tomato sauce, usually with rice), a Cuban pork sandwich, and pernil (a spiced pork shoulder that is stuffed with rice and olives).
Visit South Beach
South Beach is a must visit for anyone visiting Miami, this stretch of beautiful beach always draws a crowd, with its warm weather and amazing water to frolick in. South Beach is a place where all the beautiful people of Miami sit to relax­­—you could spend all day, but not on this trip, because you only have 24 hours!
Go to Little Havana
This Miami neighborhood is named after the capital of Cuba, and has large population of Cuban immigrants, as well as many other South American cultures. Many cities can claim to have a Chinatown or specific ethnic part, however none come close to Little Havana; it's like being transported to another world.
Little Havana is very important due to the social, political and cultural influences it has over the rest of Miami. This is a great place to pick up some Cuban food, some fresh fruit from the many fruit stands there or a finely rolled cigar from one of the many cigar factories and dealers in the area.
If you are lucky enough to be in Miami on the last Friday of any month you can visit the Viernes Culturales (Cultural Fridays), which is a monthly gallery of the cultural and artistic scene of Little Havana.
Go to a nightclub
Visiting Miami without going to a nightclub would be like not buttering toast, so you must go to cap off your long day in Miami, and there is no better way. Nightclubs here are world famous, and some of the best are the various beach clubs that line certain parts of South Beach. These clubs marry the traditional club atmosphere with Miami's sand beautiful outdoor atmosphere.