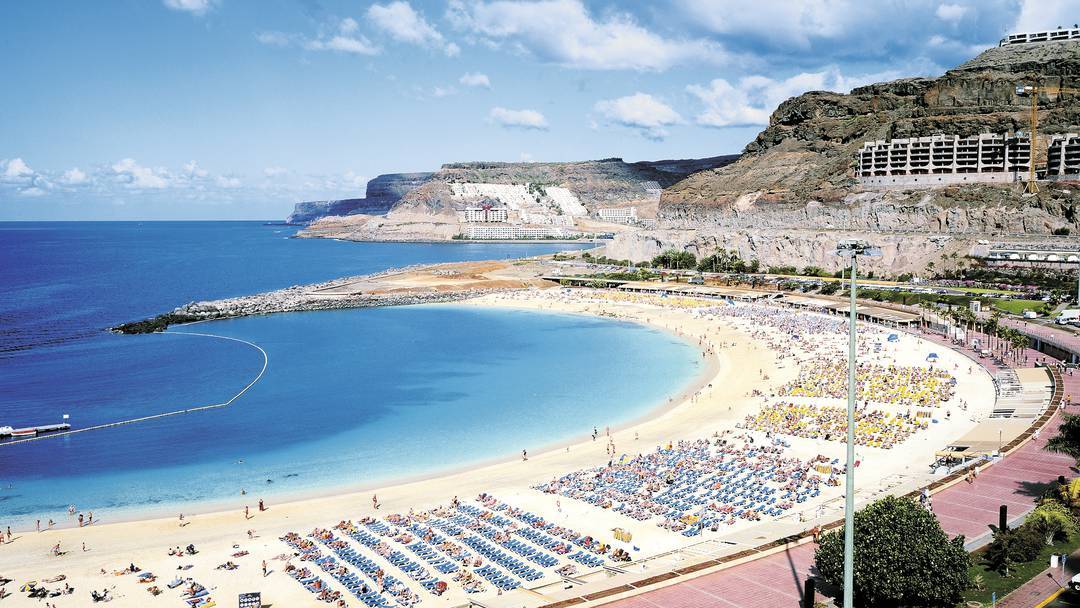 The coming winter holidays are a time that people just want to enjoy, but the circumstances are less than ideal for enjoying your time off. What if you could get in a plane and travel somewhere relatively quickly without travelling to the Southern Hemisphere? Well this is more than possible by visiting Gran Canaria, which is one of the premier Canary Islands holiday destinations. Read on to find out why Gran Canaria is such an ideal winter sun destination – and for your chance to win your next trip free of charge – check out Alpharooms' new Distance To The Sun infographic.
How to get there
As Gran Canaria is an island it is generally accessible mainly by plane and for those looking for a great winter holiday destination it is crucial that the location is not so far away. Gran Canaria is only about 4 hours by flight from the United Kingdom and there are many carriers flying there frequently.
When to go
Of course we are looking to find the best winter sun holiday destination out there, but the reality is that Gran Canaria is a great place to go at any point in the year as the weather is very similar all year round. It has a warm to hot climate and this is one of the major selling points of it.
Things to do
Going to the beach – hitting the beach in winter is one of the ultimate luxuries of Gran Canaria and the quality of the beaches on the island is nothing short of amazing. Playa de las Canteras is one of the most famous and popular and for good reason, it's soft yellow sand stretches for around three kilometres, which makes it the longest beach on the island. You can also enjoy the seafront promenade which is perfect to walk, run or cycle on, and there are also a number of great bars, cafes and restaurants to enjoy here.
Cueva Pintada Museum and Archaeological Park – This is a cave that was only discovered again late in the 1800s and shows a historical element to Gran Canaria. The walls of the cave are full of pre-Hispanic drawings of geometric shapes, it is thought these relate to some form of astronomy.
Jardin Botanico Canario Viera y Clavijo – This is a beautiful botanic garden that is actually the largest in all of Spain. It has a rich variety of plants, trees and flowers which come from the Canary Islands and is a must see for those that love nature and the outdoors.
Iglesia de San Juan Bautista – This is a 20th century church that is set amongst the white houses of Aruca in the north of Gran Canaria. It is built in a striking neo-Gothic style and is something that you should experience.
Gran Canaria is the right mix of holiday destination, great weather and culture and it makes it one of the best holiday destinations to get you through any harsh winter.