Backpacking or otherwise traveling through Europe remains a magical, once in a lifetime experience. With this in mind, if you are contemplating traveling through Europe, including the possibility of backpacking, you likely have an array of questions regarding possible destinations for your adventure.
When it comes to traveling in Europe, there obviously are a number of must-see cities that are on nearly any person's list. This include such destinations as London, Paris, Athens, and others. However, Europe is awash in amazing cities that are something of hidden treasures. There are five lesser known cities that you definitely will want to put on your list of destinations.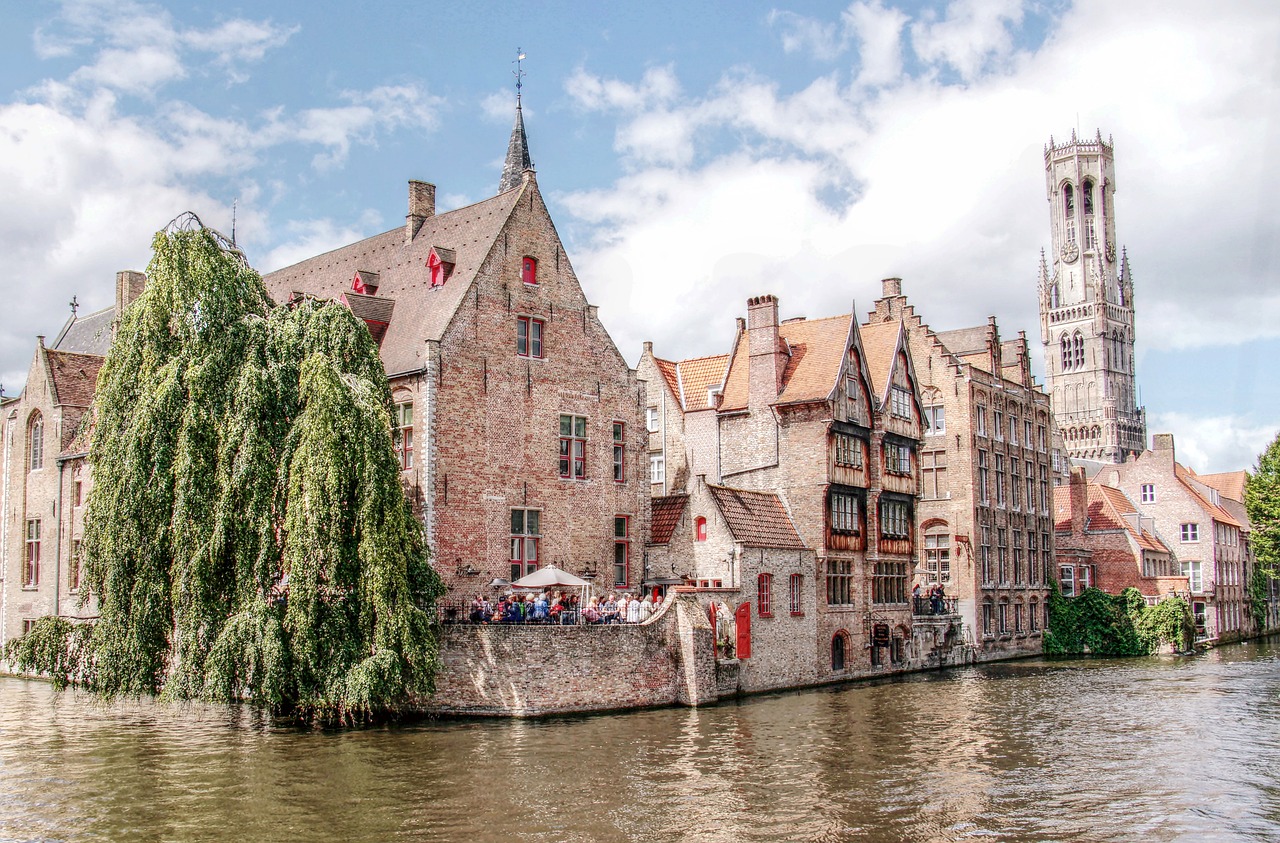 Bruges, Belgium
Bruges, also known as Brugge, is located in the northeastern portion of the country. Bruges is so full of amazing sights, the entire city is designated an UNESCO World Heritage site.
Bruges is a community of canals and cobblestone streets. Magnificent Gothic architecture renders Bruges a truly resplendent place. There are many must-see locations in Bruges, including the Stadhuis or City Hall. The building was constructed in 1376 and contains wonderful works of art and striking murals.
While in Bruges, you will also want to see Rozenhoedkaai. This is the most photographed spot in the city and offers a perfect vantage for the city's canals. Of course, the canals themselves must be explored.
Bruges is home to the world-famous Groeningemuseum. The art museum contains major collections of the important works of Jan van Eyck, Hans Memling, Hugo van der Goes, and Gerard David. Finally, no trip to Bruges is complete without enjoying the local beer and chocolate, two of Belgium's most important exports.
Stuttgart, Germany
More often than not, Stuttgart is described as being a bit city with a small town feel. Stuttgart is located in the heart of one of Germany's largest and most important wine growing regions. The city is home to a multitude of German wine festivals, including the Stuttgart Wine Village. This is a 12-day event where you can sample upwards to 500 different wines.
Stuttgart is probably best known to most people as a major automobile capital. The city is home to Mercedes-Benz and Porsche. Both companies maintain comprehensive museums of their vehicles.
There are many intriguing historic sites in and around the city. This includes medieval castles and palaces, as well as an array of ruins of similar types of structures.
Málaga, Spain
Located on the gorgeous Costa del Sol, Málaga is the birthplace of Pablo Picasso and represents another hidden treasure when it comes to must-see European cities. The Museo Picasso Málaga is an amazing art museum that features one of the largest collections of Picasso's work to be found anywhere. The museum includes work from all periods of Picasso's life.
Málaga is home to numerous historic sites and ancient ruins. These include the incomparable Roman Theatre that dates back to the 1st century BC.
No visit to Málaga is complete with time spent at one or another of the beautiful beaches along the Costa del Sol. There are 15 beaches in Málaga alone.
Reykjavík, Iceland
Heading north while touring Europe really is a must. Despite garnering media attention when Reykjavík hosted the Olympics, the city remains a hidden gem for travelers. Iceland as a whole is one of the most beautiful and unique countries on the planet.
The name of the nation causes some misconceptions, as does its geographic location. Despite being just over 150 miles from the Arctic Circle, Reykjavík has a relatively mild climate. In fact, the city is warmer than most of continental Europe during the wintertime.
Reykjavík and the surrounding area are known for their natural wonders. For example, Mount Esja dominates the Reykjavík skyline. The Mount is a popular destination for hiking and climbing. Another popular natural wonder is the geothermal beach. The city is a perfect place to take in the Aurora Borealis or Northern Lights in Iceland
Reykjavík is home to a wide array of cultural, artistic, and historic offerings as well. In addition, there is a myriad of bistros, shops, and clubs enjoyed by residents and visitors to the city alike.
Český Krumlov, Czech Republic
Český Krumlov is yet another sleeping wonder that should be considered as part of a European tour. Český Krumlov is filled with pleasant streets lined with historic buildings featuring amazing architecture. This includes the State Castle.
As is the case with many of the other cities mentioned in this article, Český Krumlov is home to some amazing bistros and shops. The city has a quiet calm about it, which renders in the perfect place to leisurely take in the sites and sounds before taking off again on your European jaunt.
Český Krumlov is located conveniently to many of the Eastern European capital cities. Český Krumlov is easy to add to your itinerary as you head about this part of the Continent.
Jessica Kane is a professional blogger who writes for Documents International LLC, a leading apostille service for individuals and businesses.