The South is one of my favourite parts of the United States to visit and should be at the top of the list if you're planning to go to America. This is especially true if you plan on doing a road trip, because there is so much to do in the South. I thought I would focus on some of the places that you should visit on your next trip to the South. I hope you enjoy reading more about it.
Charlotte, North Carolina
Charlotte is a place that's just teeming with energy, thanks to the race car culture of NASCAR. Charlotte isn't all about racing, though, as it's home to some amazing restaurants, great nightlife, and small craft breweries. There are also some great places to stay in Charlotte, North Carolina.
The region around Charlotte also has many attractions, such as Lake Norman. Here, you can enjoy every kind of watersports imaginable, as well as hiking and biking on the shores of this lake. There is just so much to enjoy in the region, so don't forget to venture out of the city if you get the chance to do so.
New Orleans, Louisiana
New Orleans is one of the nicest and most exciting cities to visit in the South. Once you go, you'll know exactly what I mean. You'll find tons of people enjoying a drink and enjoying live music at the many bars on Bourbon Street. The food there is also quite amazing and features both lots of fresh seafood and a French influence.
In New Orleans, I would highly recommend trying the local favourite, the famous po'boy. This is a sandwich that starts with a French baguette and is filled with seafood, such as crab, crawfish, or shrimp. It's usually served with a side of delicious french fries. New Orleans is without a doubt one of my favourite places to visit in the South!
Miami, Florida
There's nothing quite like this unique city. It's something that you see on TV and in movies all the time, but you probably don't imagine visiting. Be sure to notice the striking and brightly coloured architecture, which features pale blue and pastel orange tones.
Being in Miami is almost like being in another world due to its close proximity to Cuba, the Caribbean, and South America. As a result of its location, there's a huge migrant population here. Don't be surprised if you hear just as many people speaking Spanish as you do people speaking English. Relaxing on South Beach and simply enjoying the sun, sand, and people watching is one of the best things to do in Miami.
Memphis, Tennessee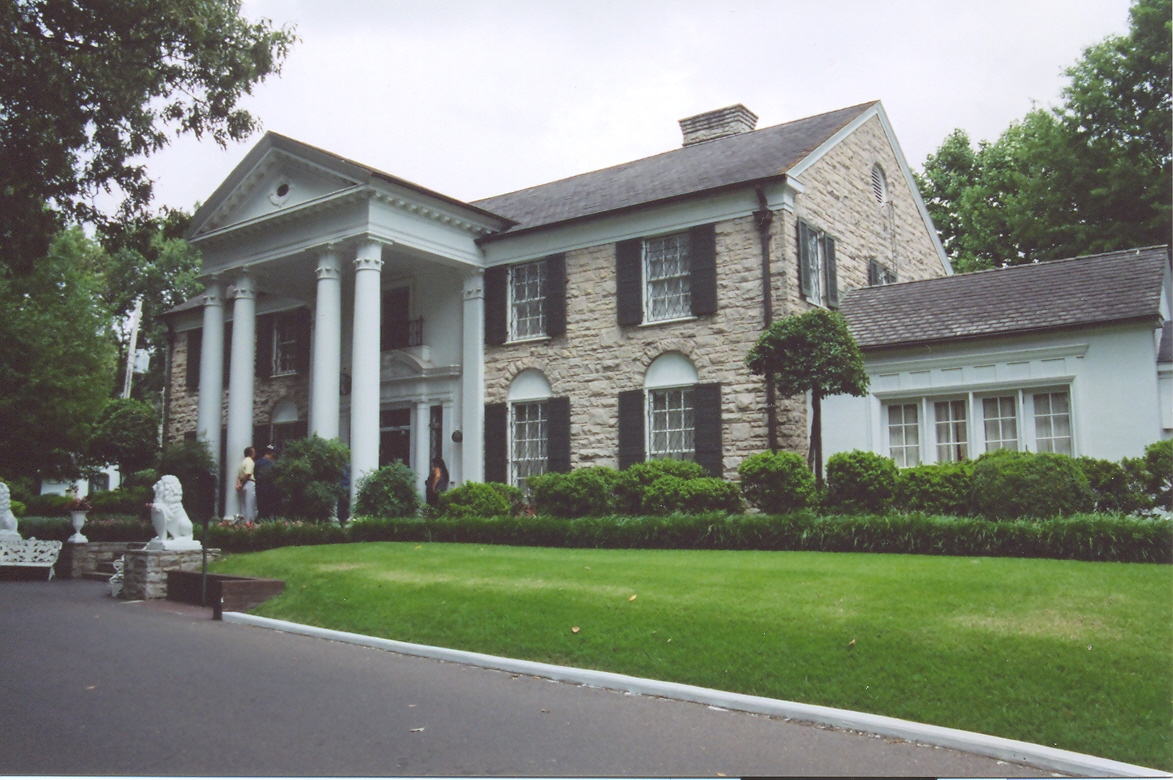 Image via Wikimedia by Jan Gronsell
Memphis was once the home of Elvis Presley, one of the most culturally recognisable icons of the 20th century. You can even visit his home, known as Graceland, and follow his fascinating story of becoming one of the most influential musicians of the modern era.
Memphis is also home to Beale Street, which is important to the history and development of blues music. There are a number of restaurants and blues clubs along this street, making this a great place to spend a night out. You should definitely try some soul food here, and you won't want to miss the sticky barbecue ribs. The meat simply falls off the bone and melts in your mouth. After that, you should naturally head to a blues club and enjoy the Southern flair and some amazing music.
This list is by no means complete, as the South is a huge place that's waiting to be explored. I hope you enjoy visiting it as much as I have. There are so many things here that I have yet to discover myself!