The holy grail for all would-be travelers, how to make money when you travel. If there was a golden ticket, everybody would be doing it but that's not to say it's impossible. Travelers want to travel further and longer than ever before but we all know travel isn't free, so check out these 5 ways to try to extend that travel fund indefinitely:
Teaching English:
A sure fire way to really get a feel for a new country. If you're lucky enough to be a native English speaker then you're in with a good chance. If you also have a degree, then you'll be flying. If you have a degree and a TEFL, the teaching world is your oyster! Check out Dave's ESL café for information about teaching jobs around the world, no experience necessary!
If you also have a degree, then you'll be flying. And not just English, you could have a degree for counseling, business, you name it! If you have a degree and a TEFL, the teaching world is your oyster!
*Shameless plug: Check out Teach dot Travel if you want to study your TEFL course in Thailand!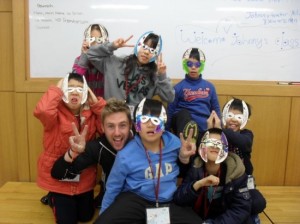 Working Holiday Visas:
Another thing that I've done in the past, a working holiday visa. These are mutual agreements between countries around the world that allow people aged 18-30(ish) to work for a year in another country legally. Currently it's popular in Australia, New Zealand, Canada, UK, Hong Kong and occasionally the US. If you happen to have a passport from one of those countries, then you're good to go!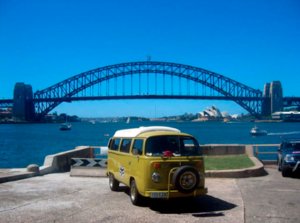 Blogging:
Believe it or not there's a lot of money floating around the internet that can makes its way to your blog if you do a good job. My first travel blog, One Step 4 Ward, continues to make me enough money to not have to work. I travel around the world off the back of it and it's a pretty awesome gig to be honest. So get writing and watch the advertisers flood in.

Wwoof , Farm work:
A good day's work for a good day pays, or something along those lines. There's a global network of organic farms over at wwoof.org where for a few hours work per day you get free room and board and if you negotiate it right, a few pennies in your pocket too. It's a great way to get started in a new country.
Online poker:
I know this sounds like some dodgy scam, complete with affiliate sales and advertising but nope – this is a legitmate way lots of people (mostly twenty-something guys) are traveling the world. With so many chumps across the world thinking they're the next Johnny Chan all you have to do is take $30 a day or so ($1000 per month) and you can travel forever. A good internet connection and a couple of hours in the morning and you're all set.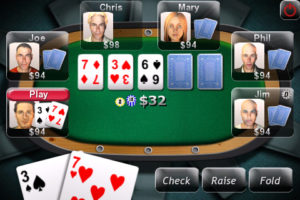 Ok guys, speaking from experience I know all 5 of these can work. So get your head down and make them happen! Good luck =)