Accomplishing the amazing trek to Machu Picchu is without a doubt one of the most fulfilling travel experiences that you can ever achieve. Four days climbing through the Peruvian jungle without any toilets, showers or power and wait for it… no WIFI. It's no mean feat!
The trek stands out among the most groundbreaking encounters you will ever experience in your life. Pondering hiking the Inca Trail? Well you have come to the right place, because it inspired me to write more about what you need to know to conquer Machu Picchu. Here are my top 10 tips should you consider this extremely rewarding and beautiful trek, through some very harsh terrain.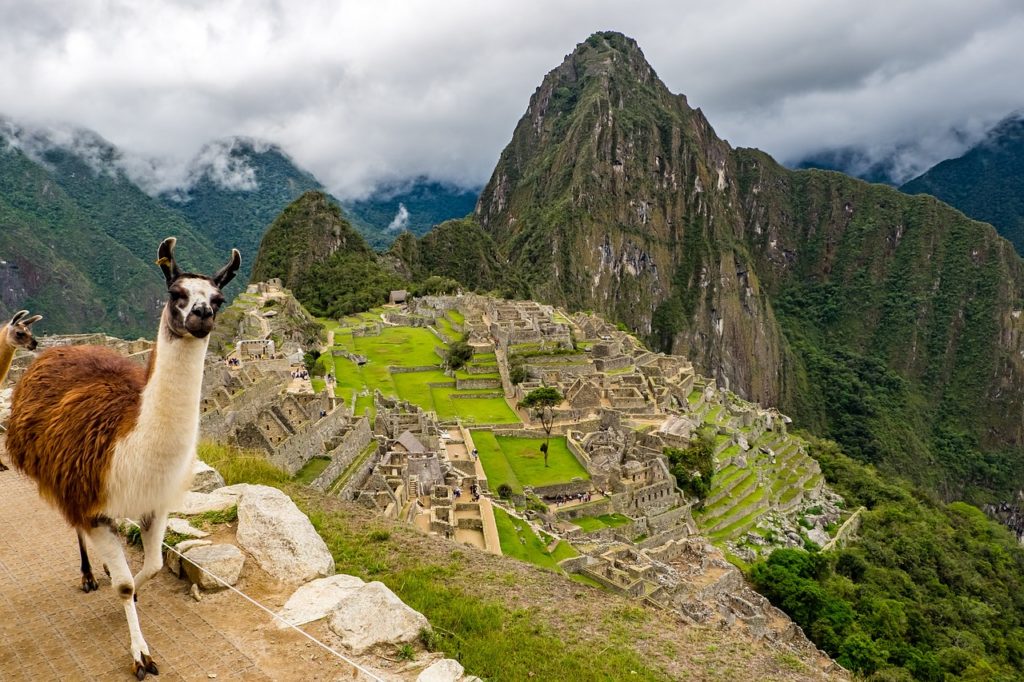 Book ahead of time
It appears to be a straightforward tip yet numerous voyagers swing up to Peru every year accepting they can climb the trail at whatever point they need. Not true. There is just a restricted number of national stop passages every year to protect the trail and to preserve it for future generations. So when you have a date at the top of the priority list, BOOK IT IN! Don't falter as you would be passing up one of the most incredible hikes for the chance to simply sit on a train, take pictures and ride the train back. It is so much more rewarding to hike the trail and be rewarded when you finish by one of the true wonders of the world.
You're permitted to carry just 9 kilograms of gear with you on the trail and this is controlled by people along the trail, so it is crucial that you pack light. This incorporates your sleeping bag and mat, so it doesn't leave a great deal of room for unnecessary objects. Apart from the 9 kilograms of gear, you are allowed to bring a bag that you can carry throughout the day. Try not to overburden yourself, otherwise it will be difficult later on. Trust me, I have seen too many unhappy people carrying too much stuff on the trail and you really don't want to be one of them. A small rucksack is all you need to carry your camera, snacks, water bottle and wet weather gear.
Packing basics
Depending on the season, you will most likely need to pack as thought you might encounter any kind of weather. You may experience steaming hot days, rain showers and frigid temperatures around evening time on the trail. It is good to have some versatile gear with you, so that you can cope with any conditions that the trail can throw at you. A good rain jacket is a good place to start and a variety of socks will keep your feet dry and well protected from the elements. Bringing lighter layers is a better idea than carrying a few very heavy layers. You can take one layer off if you are hot and vice versa. Light layers are also much easier to carry and take up much less space in your backpack.
Except if you intend to do this outing a couple of times in your life you truly need to capture what is surely going to be a once in a lifetime experience. On the off chance that you've been considering moving up to a DSLR camera, this is the ideal opportunity. Additionally catching some cool shots and edges with a Go Pro would be justified regardless of the adventure. Keep in that you will need to conserve your battery or bring a spare one, as you don't want to miss the million dollar picture when entering the Sun Gate at dawn. Seeing the glorious panoramic views of Machu Picchu is something that you will want to capture on camera to share with your friends and family, not just capture in your mind.
Pick your porter
Taking a porter is a great way to enjoy the Inca Trail, but it is extremely important that you follow some simple rules when taking a porter. For example:
Fair pay – Porters are often employed by travel companies that operate tours on the Inca Trail. It is important to ensure that they are being paid at least the minimum wage and there are specific laws surrounding this, but it is preferable to give them a sensible tip. These people need to earn a living too and it is important that they are paid fairly and not taken advantage of. Bring small money so you can tip the porter directly, as this works better than when the tips are divided at the end.

Talk to your porter – The

Quechua people

have an incredible history in Peru and your porter probably has some amazing stories to tell about the trail itself. Talk to them and involve them in your group, it will make your experience of conquering the trail much easier and much more enjoyable.

Pick the right partner – Pick a person that can keep up with you, it is very important because if you are rushing to reach the sunrise when you reach Machu Picchu, you may need to hurry a little bit. The person helping you should be able to keep pace or lift the pace if the need arises.

Say thanks – Porters are people too and it's always great to say thank you to them, because they are making your life a lot easier!
Choose a responsible organization to go with
It is always a good idea to research the kind of company that you are traveling with on the Inca Trail. If they employ porters, it is good to know that they are doing it responsible and paying them the correct wages. As well as this, the porters should not be overloaded and companies that promote offloading before weight checkpoints should be avoided.
Food is another consideration for the kind of provider you go for, because good food is good fuel for the trail. This can make a huge difference, especially if the weather is challenging. Snacks are also a great idea and things like nuts and muesli bars are an ideal way to keep fueled up between meals.
To add to the sustainability of the Inca Trail and to preserve it for future generations it is of the utmost importance that you only travel with responsible organisations and not those that take advantage of the tourists and local people.
Get fit
Keeping strong and fit is one of the best ways to make your trail experience even more enjoyable. Things like long walks, running, yoga, weights and HIIT sessions can really help you to get fit and power along on the trail. This added fitness will also help you to deal with the altitude better, which can be quite a shock for those that are lacking physical fitness.
Invest in good hiking boots
Your feet are without a doubt the most important tools for conquering the Inca Trail. Don't forget that you will be wearing them for 8 hours a day for a few days in a row, so they might as well be comfortable. Cutting corners here is not advisable, buy the best possible pair of boots that you can afford, you will definitely not regret it! It is also a good idea to break the boots in before the trip, so do a few walks in them beforehand. This will save a lot of hassle on the trail itself.
Acclimatise before you climb
One of the hardest things for first time visitors to the trail is the unbelievable altitude. At over 4200 meters above sea level, you are without a doubt going to be out of breath in your first few days. Many people often suffer from altitude sickness, especially because the air is so thin. It is important to acclimatise first and Cusco is the best place to do this. Here, you can spend a few days in this an epic little town, which is loaded with a huge number of activities and places to visit. It has extraordinary South American nightlife, a huge amount of remains adjacent to explore and many shops overflowing with high-quality alpaca sweaters and beanies. I'd propose grabbing a couple of them, especially to tackle the sometimes cool weather of the mountain trail.
Indulge yourself after the hike
While not specifically a way to conquer the trail itself, this tip is something that you should definitely be doing after you reach the coveted Machu Picchu. Head to the town of Ollantaytambo for some well earned rest and relaxation. You won't regret it, trust me!