Thanks to the Internet, world travelers can get the lowdown on accommodations to determine which hotels best suits their lifestyle. Whether your "bucket list" includes scenic hotels in Istanbul, party-oriented hostels in Melbourne or a palace in Edinburg, you can find out about them all online! Read customer reviews, see photos and check out amenities at Hostelbookers.com, the budget travel specialists.
Krakow
Krakow's exquisite Gothic and Renaissance architecture, modern skyscrapers and green districts provide a study in contrast.  Guests at Hotel Daisy in Wola Justowska get the best of all worlds; stately neighborhoods, forests along the river and contemporary rooms with private baths and free parking. Use your Wi-Fi in your room, by the pool or BBQ area before heading out to the Krakow Zoo, the City Center and Old Town.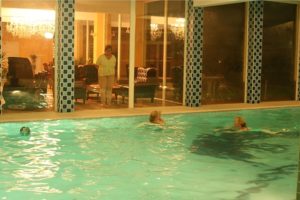 Istanbul
Truly appreciate the exotic energy of Istanbul with the 360 degree view from the rooftop of the Sultan's Inn, a perfect place to enjoy their free breakfast and afternoon tea.  Walk to the Blue Mosque, the Sea of Marmara or St. Sofia and return to clean, air-conditioned rooms with Wi-Fi, a mini bar and fridge.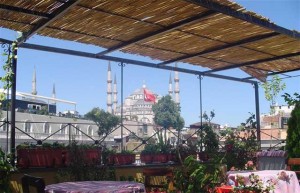 Edinburgh
The romantic aura of Edinburg draws couples to explore history, art and magnificent views together, and the Northumberland Hotel provides a perfect love nest. Situated in a quiet neighborhood near Suffolk Park flanked by the Playfair and Buchanan Houses, this cozy hotel has warm, comfortable beds and complimentary breakfast. Free parking makes it ideal for drivers and nearby public transportation whisks you off to Edinburg's City Center.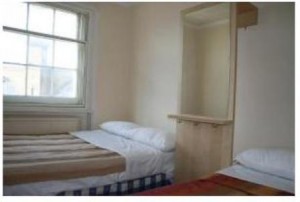 Rome
If you're dedicated to seeing all the ruins, museums and galleries possible while in Rome, the Metro Hotel near the Pietralat on the Aniene River is ideal. Use the Wi-Fi in the lobby or ask the friendly staff to help you navigate the nearby Metro. Private rooms are equipped with a mini fridge and dorm rooms are available.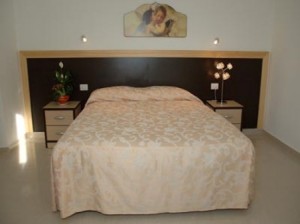 New York City
New York has little enclaves of cultures that create its unique personality, and the Marrakech Hotel NYC is a perfect case in point. On Broadway in Manhattan's fashionable Upper West Side, this charming air-conditioned hotel with a Mediterranean theme includes a restaurant, lounge, concierge and Internet café with a subway right outside for easy access to New York tours and attractions like Times Square and Central Park.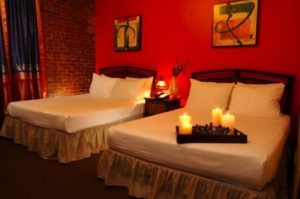 Paris
The indulgent attitude in Paris is contagious and guests at the Hotel Saint Louis Bastille are not disappointed. High-end features like a flat-screen TV, Wi-Fi and in-room safes are just a few perks. The neighborhood is interesting; home to the infamous Pere Lachaise Cemetery and the Place des Vosges and convenient metro and bus lines.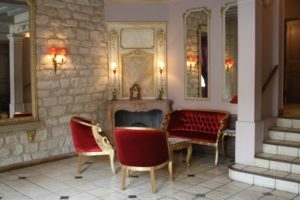 Barcelona
A vibrant and active city, sightseeing in Barcelona can keep you hopping, so the Petit Hotel in the Sarrià-St. Gervasi neighborhood provides a welcome haven. A delicious breakfast is served until 12:30 p.m. for late sleepers and the crisp, comfortable rooms are quiet. Some have ensuite bathrooms while others have spacious private facilities outside the room. The accommodating staff can arrange for bicycles to tour nearby parks or Barcelona City Tour tickets for unlimited bus rides.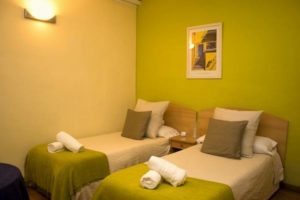 Dublin
Get into the Irish spirit in record time at the Kingston Hotel, palatial establishment featuring an incredible view of Dublin Bay. The elegantly decorated accommodations include Irish breakfast room, a traditional pub, an a la carte bistro and an outdoor beer garden surrounded by beautifully manicured lawns. Stroll through the picturesque town of Dun Laoghaire or play a round of golf at the famous "Druids Glen" golf course. It's a quick trip by trolley or subway to the Dublin City Center.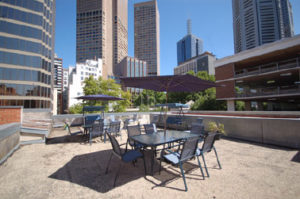 Melbourne
Melbourne take every opportunity to celebrate their historical and cultural legacy, and in the City Centre Budget Hotel puts you close to exciting venues like the Rod Laver arena, cricket grounds and tennis center. Clean and comfortable, this self-catering hotel promotes a friendly party atmosphere and the free Wi-Fi lets you stay connected.