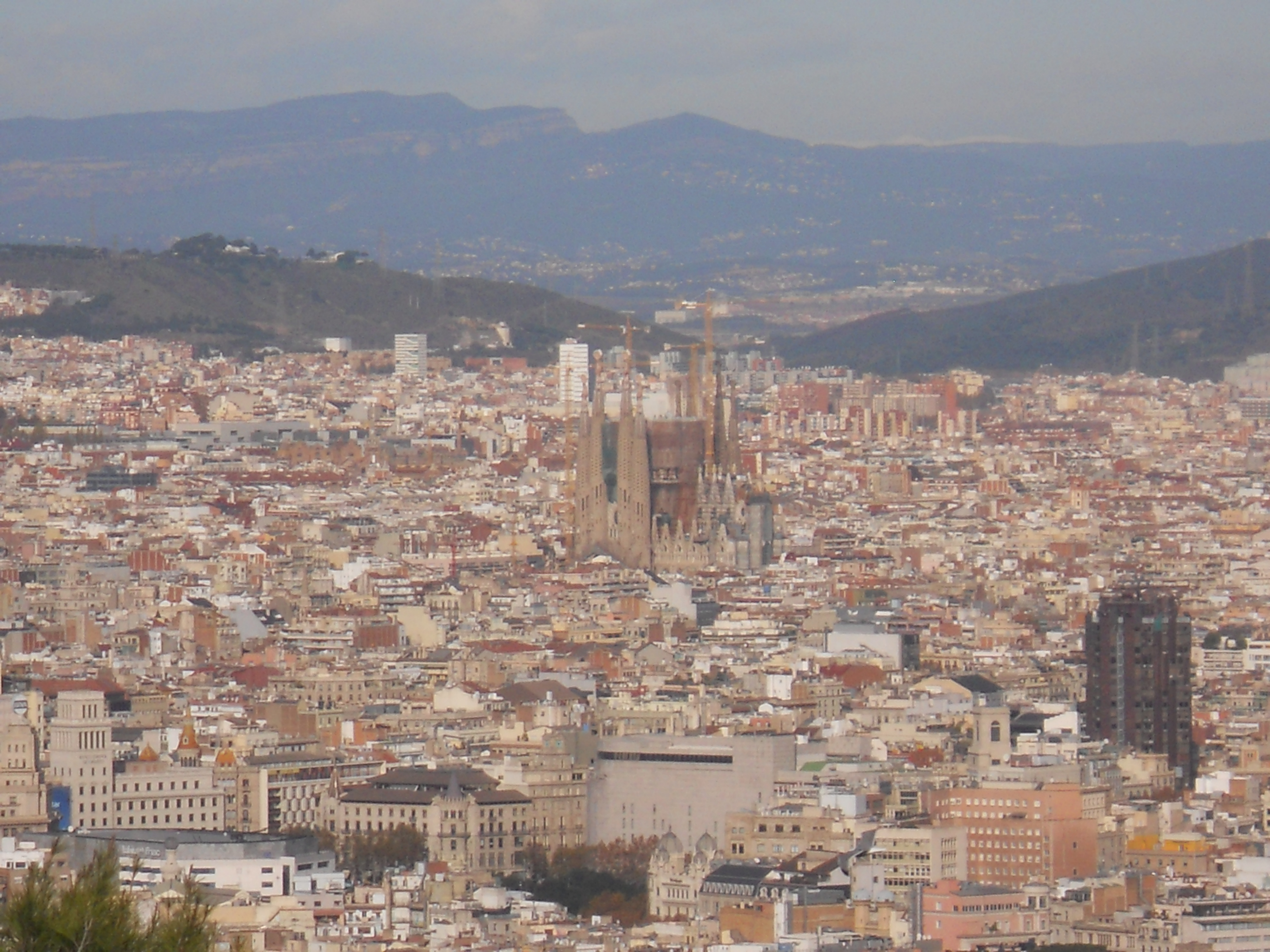 One of the coolest cities that I've been to is Barcelona. So much so, that I would love to go back. There is a ton to do in the still growing city. It is not only expanding in what it offers but also in popularity. Barcelona is turning into quite the global city so you should make sure that you get there to get in on the goods! Not only with a lot to do but it is great to rest in Barcelona. There is nothing like relaxation on a holiday.Here are 5 of the coolest and best things that I think you can do in Barcelona. Some of these I have done, and would do again, and others are things that I want to do. So take notes for the next time you're in the Catalan region!
Sagrada De Familia
This is one of the most impressive pieces of architecture that I have ever seen in my entire life. Gaudi really worked on this one. He worked on it until he died actually. That is dedication if I've ever heard it. The church is massive and the details are impeccable throughout. The gothic seeming outside is interesting next to the colorful inside but it's all beautiful. The church won't be "complete" for a few more years and when it finally is I'd love to be there. I can only imagine what the party will be like.
Parc Guell
Visiting Parc Guell is another necessary stop on the Gaudi/Barcelona tour. The park is free which is always fantastic. Walking through this park is like walking through a Dr. Suess book. The ergonomics in the construction of the benches and tables look strange but are incredibly comfortable. All of the weird designs and structures make the park a great place to relax, walk around and spend an afternoon. If you're interested in Gaudi, you can also tour his house, which is in the park. You can purchase a combo ticket for that and a ride to the top of Sagrada De Familia at the church, so go there first!
Go to A Barcelona Game
Camp Nou is one of the largest stadiums in the world and is home to arguably one of the best teams in the world. Barcelona is a force to be reckoned with in European play with some of the top talent gracing its pitch everyday. Players like Messi, Xavi, Puyol, and Inesta would be incredible to watch on the pitch at one time. Next time I'm in Barcelona I'll make it a point to catch a game.
See the Beach
Last time I was in Barcelona was the winter so the beach wasn't a realistic option for me, although it was still rather warm by my standards. Barcelona has beautiful beaches that I would like to spend the day at. They also offer activities like surfing and flyboarding that I think would be a lot of fun. If nothing else, sleeping on the beach all day is always alright by me.
Castle Montjuic
To get up to Castle Montjuic you have to take a cable car and then a steep hike. It is definitely well worth it though. The Castle is a massive structure filled with history. As you walk around the grounds you can dip into different rooms where they may have an art exhibit or a short film explaining the history of the castle and the area. There are also old cannon fixtures still on the grounds that you can play with. By play with I mean pretend you're shooting it into the ocean. The views from the castle are also spectacular. This is a great way to spend a sunny afternoon.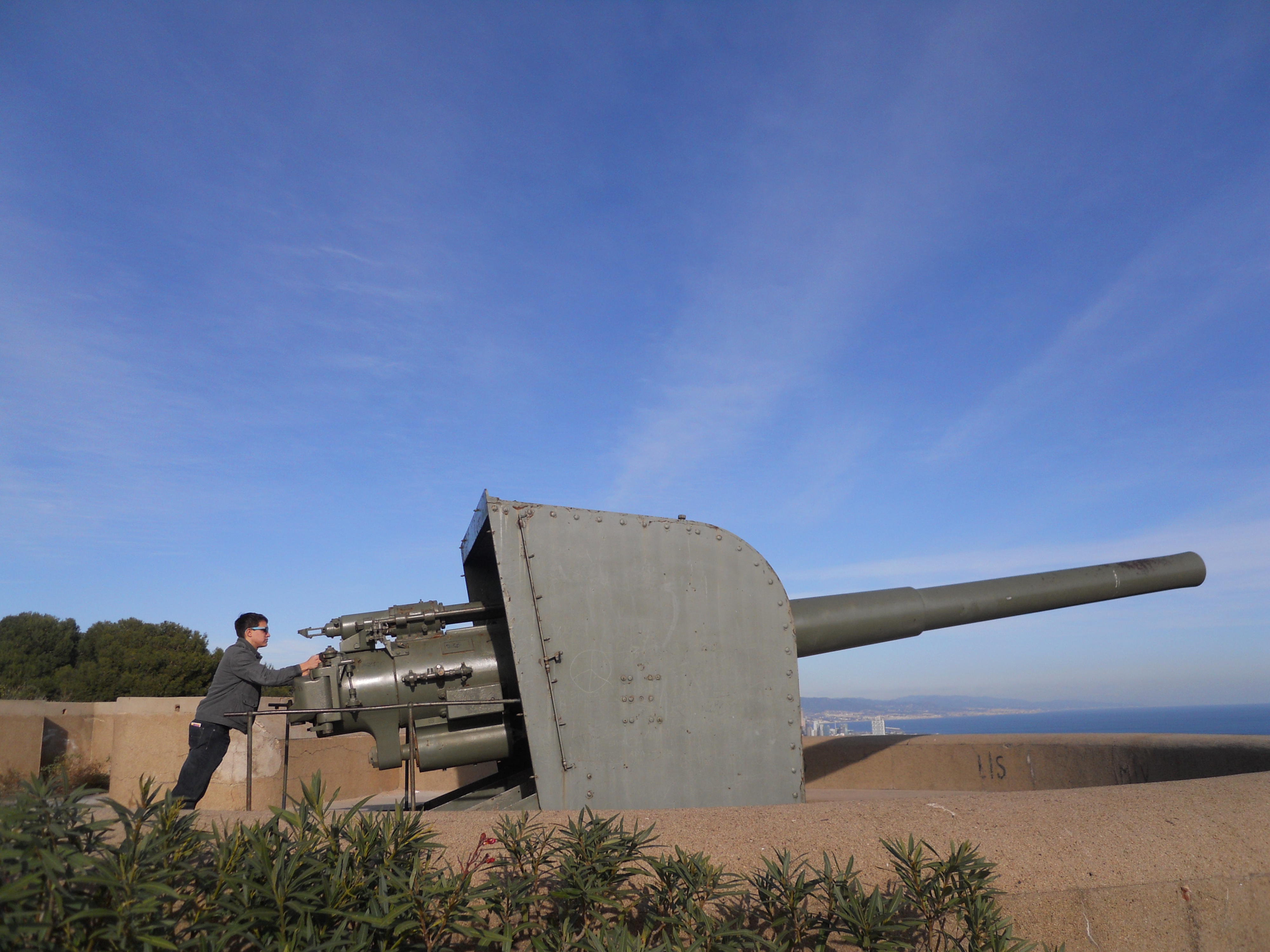 The easiest way to see and hit every attraction that you want is to stay in a central location and to stay for an extended time. Check out some apartments in Barcelona that you could rent out for a month or two to ensure that you see everything you want and get all that the city has to offer.
-Nick